Star Awards
This form is designed to give you an opportunity to recognize a staff member who has demonstrated exceptional service. If you observe exceptional service and would like to nominate an employee of Capital Region Medical Center please fill out the following form.
Nominate a staff member for the Star Award
Star Award recipients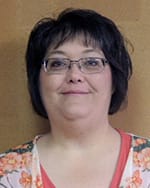 January 2022
Joy Crowley, Scheduling/Pre-cert
During the computer outage, many of us were working in the Quarterdeck building in Columbia. I received a call from my home clinic that a patient was inquiring about pre-op testing that was required for his upcoming surgery at MU.
Upon looking, the testing had been scheduled more than once and the patient had no-showed multiple appointments. I took this need to Joy who immediately recognized the patient's name and the urgent need for this testing and surgery.
She stated that she had been coordinating with MU on this patient for quite some time to get everything done for his surgery.
Joy immediately stopped what she was doing and began calling multiple departments to arrange for him to have his nuclear medicine test completed to avoid rescheduling his surgery again.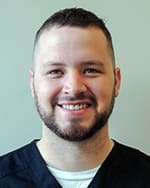 February 2022
Jordan Lange, Emergency Department
On 2/11/22, Jordan was diligent and watched the monitors while a couple of the other nurses were occupied settling a patient who had just arrived to the ED from inpatient rehab after having a rapid response called on him.
Jordan noticed that another nurse's patient had a sudden change in their cardiac rhythm and rate and then proceeded to check on this patient, finding that he was pulseless and not breathing. Jordan immediately started chest compressions and called a Code Blue. Despite the adverse outcome, Jordan's attention to detail made it possible for staff to immediately start resuscitative measures on this patient.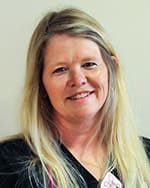 March 2022
Betty Berendzen, Cardiac Rehab
Betty, you allowed me to push myself harder than your staff wanted me to initially. You were carefully monitoring progress as I was wired to your monitor during my activities there. I also kept feeling stronger and stronger as the sessions progressed.
However, I hit a very rough patch personally between October 31st and opening day of deer season November 13, 2021. Somehow you sensed that and encouraged a private discussion. Just having someone to vent with got me past a point I truly was tempted to just give up.
This is where I find it difficult to find appropriate words conveying the full extent of the depth of my appreciation for what I pray you and your team helped me accomplish—full recovery of my heart's normal function. A heart that survived the so-called "WIDOW MAKER" type of attack.
The caring encouragement and emotional support from your entire team, but especially you as the latter's leader, tends to define you to me as an angel wrapped in mortal flesh.
April 2022
Lynne Williams, Obstetrics
Lynne was an amazing nurse for us during our long time on the labor and delivery floor. We are first-time parents and we appreciated how she took the time to sit down and talk us through everything. She made sure we were educated on everything going on, answered questions, and truly made us feel comfortable while we were going through labor.
Lynne was amazing in helping us progress further along in our delivery. I can honestly say if it wasn't for Lynne we would probably have had to have a C-section. Lynne looked up different positions to move us along and reassured us that she wasn't giving up hope.
We appreciate everything Lynne has done for us and it is nurses like her that make the labor and delivery process a little less scary. Thank you so much for all that you do! You are truly amazing and we valued all your wisdom. We wish you the best of luck and thank you again for helping bring our baby Julian into the world.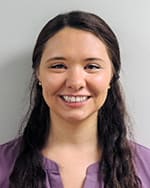 May 2022
Kelly Bisges, Inpatient Physical Therapy
Kelly was in the right place at the right time! There was a visitor making their way to their loved one's room when she started to stumble. Kelly quickly placed her arms under the patient's arms to keep her from falling, and eventually, she lowered her to the floor. A rapid response was then called. Kelly kept this visitor from sustaining a major injury or head trauma. Thank you Kelly for being attentive and responsive to patient care!
June 2022
Kelly Prenger-Benn, PCU/ICU
A patient started to decline rapidly on Med/Surg. There were limited staff members in the ICU to help with the rapid response that was called so Kelly came to assist with the patients currently in the ICU with no questions asked. The patient's condition was very critical and required many different people in and out of the room which was very frightening to the patient. Kelly arrived at the patient's bedside, along with her husband, to reassure her. Kelly offered to pray with the patient and her husband. The patient and her husband thanked her for doing this during this frightening/chaotic moment. She took the time out of her busy schedule to be at this patient's side during this difficult time. This is not the first time I have witnessed Kelly going above and beyond for not only patients but for nurses who need an extra hand. Kelly was able to help speed along the transfer by assisting with paperwork and talking with MU transfer center while the nurses were busy treating the patient. I truly believe with great teamwork from all areas we were able to get this patient shipped to a higher level of care very quickly which resulted in a positive outcome. She is always a phone call away even though she has many roles and responsibilities of her own. I really think Kelly needs a pat on the back for being a good example of how to be better every day.
July 2022
Stephanie Gerling, Cardiology
When CRMC switched to the new EMR, Stephanie was asked to do revenue recovery during the transition period, which happened to coincide with the cyber attack. Stephanie identified that we were not recovering charges for EKGs.
Stephanie painstakingly created spreadsheets to track missing charges including date of service, time of service, reading physician, and diagnosis.
Stephanie, performing the majority of the data entry, led the process of entering charges for each EKG. This 32-step process was labor intensive. She not only worked on this during her scheduled shift but most days stayed late to help CRMC recover charges. This would not have been completed without her dedication and leadership in this endeavor.
She stayed on top of getting the processes and EMR corrected to ensure that current and future charges are captured.
I am proud to call her a member of the Non-Invasive Cardiology team and we're very lucky to have her as a member of the CRMC family.
August 2022
Savana Fritchey, Women's Services
Last April, Savana was my night nurse and coached me through the hardest day of my entire life, the day I gave birth to my stillborn daughter Evvi. I chose not to get an epidural because I needed to FEEL everything, because at the time I felt it was all I had left. With every contraction, I knew I was getting closer to giving birth to my daughter and she would no longer be a part of me and I would soon have to physically let go of her forever. My husband of course stayed by my side and did everything he could but he was grieving too. This wasn't an exciting time in the hospital. We knew we would be sending her to the funeral home, not of taking her home with us.
Savana rubbed my back as I bounced on the ball, wiped my tears, told me how strong I was, held my hands, and coached my breathing through contractions. She caught Evvi when I delivered her; she brought her to the doctor, then gently swaddled her in the soft pink blanket I had brought and gently handed her to me. She made keepsake bracelets for my kids and me. I will never forget the kindness and compassion she showed me that day. She wasn't just my nurse that day, she was so much more.
When I found out I was pregnant with my son Benox, I messaged Savana and told her that I was requesting her to be my nurse when I gave birth to him. She told me she wouldn't miss it for the world. I felt this circle that was incomplete between us and knew her delivering my rainbow baby would bring it to a close. So, when I got my induction date I contacted her and she was already scheduled to work the day of my induction. She helped bring my rainbow baby into the world. She helped get us comfortable for breastfeeding and stamped his feet with the rainbow stamp that she brought just for us.
Savana has no idea how much she means to me, and I hope she knows how great of a nurse she is. She puts her entire heart into her job and she deserves all the recognition in the world.
September 2022
David Baily, Cardiology
My coworker, David Bailey, Cardiac Sonographer, performed cardiac echo exams on two different pediatric patients, a newborn and a five-year-old. David identified significant cardiovascular issues in both patients that required immediate attention.
David's scan on the newborn in our OB Nursery revealed a life-threatening congenital heart condition. He contacted the pediatric cardiologist at MU. The cardiologist Immediately read the study, and the baby was rushed to MU hospital. David also obtained multiple outstanding high-quality images of the aortic valve on the young 5-year-old patient, which were suggestive of a congenital heart anomaly.
David is a super awesome co-worker and gives over 100% in everything he does. He is a long-time employee with 27 years of loyalty and dedication to his job. CRMC is lucky to have a SUPER STAR like David! He is more than deserving of a SUPER STAR award!
October 2022
Blair Jungmeyer, Obstetrics
Blair is an amazing nurse. She recognized abnormal vital signs in a patient that was due to discharge. The discharging provider was going to go ahead with the discharge, but the nurse advocated for the patient, and cardiology was paged. The patient was ordered more medication and was kept in the hospital. I cannot stress enough how proud I am of this nurse for being a patient advocate and using her CUS (Concerned, Uncomfortable, Safety) words. Great job, Blair!
November 2022
Linda Fisher, Telecommunications
Linda Fisher received a call from an operator at one of the clinics at POB. The caller told her that they needed a Rapid Response to the parking lot. Linda asked the operator which parking lot, to which the operator said the patient was coming in for an appointment on the 1st floor of the POB so probably the POB parking lot. Linda continued to press for an exact location to send the team when the operator told her she had the caller on the line still. Linda took over the call with the panicked wife of the patient who was screaming frantically into the phone that she needed help. Linda worked hard to calm the caller down and get an exact location in the parking lot when the caller said something about Stadium. Linda asked her a couple of quick questions to pinpoint that the caller and the patient were actually NOT in the POB lot, but completely on the opposite side of the campus in the lot next to the Monroe Building. She assured the caller that she knew where they were and asked that she disconnect the call so that she could send out the code for help. The caller was so distressed that she was unable to disconnect the call. Knowing that the caller needed help from the team, she also recognized that the caller also needed her to stay on the line with her. Linda quickly asked the operator next to her to launch the code so that she could stay on the line with the caller in case she needed additional information and continued to assure her that help was on the way. This was an excellent display of teamwork. In all, a total of four operators stopped what they were doing (or did multiple things at once) to call a nurse within the Monroe Building for additional help, calling 911 to make sure that the ambulance had been called, calling a Code Blue on the same patient and answering numerous other calls in regards to the code as well as regular calls. Within minutes, they all started calling around to others to ask for help to make sure that the team had responded and that no other help was needed. Codes in unmanned areas like parking lots and hallways are hard at best, but in this case, it was even more difficult. In all, Linda was that calm voice in the lady's ear assuring her that help was on the way as she listened to her cry and scream out that he was gone. A very emotional moment for the caller and the operators, but an excellent display of teamwork, skill and compassion. The telecommunications operators deal with many stressful issues, however, in this moment, it was Linda Fisher who was our star. Support staff supports and this is a shining example of that support from behind the scenes. Thank you, Linda!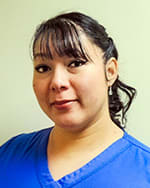 January 2021
Anna Crabtree, PCU
Anna floated to staff the ICU. The patient acuity was quite high and many patients were declining rapidly. One of the ICU nurses was assigned a two patient team. One of the patients was requiring a significant amount of time and the ICU nurse was unable to attend to the needs of the other patient. When the ICU nurse sought out Anna's help, Anna had already attended to the needs of the other patient without being asked. This type of anticipation of needs and initiative lead to excellent team work that gets a nurse through a tough day. Thank you Anna for being an excellent team player!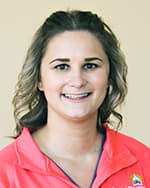 February 2021
Makayla Tallman, CRP-West Truman
Our clinic has been seeing an elderly gentleman that has been using an unsafe cane that he built himself due to financial hardship. Makayla took it upon herself to purchase this elderly man a new cane. He was beyond overjoyed with her kindness! He now has a functioning cane, which will decrease his chances of injury and help with his stability. Makayla went above and beyond to help supply the needs for her patient. Thank you for all you do!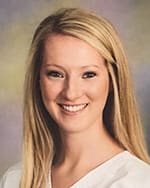 March 2021
Sloane Snodgrass, Intensive Care Unit
During the very difficult time of the passing of my mother-in-law on Mar 26th, Sloane showed exceptional compassion and professionalism with her care. In my experience, Sloane went out of her way to be sure that our family received the utmost of GENUINE compassion. It was not just her job, but it came from her heart and I want to be certain that she receives the proper recognition for her actions. THANKS AGAIN SLOANE we really appreciate your effort.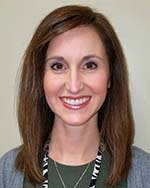 April 2021
Carolyn Heidbrink, OP/Physical Therapy
On 4/16, Carolyn was working with a patient with Parkinson's Disease, of whom has a very complex medical history. This patient had been attending physical therapy for the past month. Upon his arrival to therapy with his wife, they reported he had some recent falls, leg weakness, and a report of just "feeling fair". During his therapy session, Carolyn had the patient sit and rest after some exercises, when she noticed he had an abnormal posterior loss of balance, along with a report of headache, confusion, and then later nausea. Carolyn quickly notified a nearby therapist and supervisor, myself, to assist. We then notified Betty Berendzen, Cardiac Rehab Supervisor, to assist. She came to assist with further questions, vitals assessment and after speaking with his wife, the decision was made to call EMS. Carolyn called EMS, relayed vital information, and EMS was able to get to the patient very quickly. She also notified the patient's primary physician and called the hospital ER to notify them of his soon arrival.
May 2021
Jessica Ponder, Primary Care Clinic
Jessica is a PSR at Primary Care Clinic. She saw a man at the nearby bus stop who she recognized as a patient. He was on the curb and trying to stand but was unable. A co-worker saw her stop her vehicle, get out, help the man up and assist him to the bus. This is a wonderful example of the excellent care and attention she gives to our patients.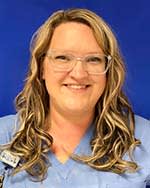 June 2021
Kathleen Ochs, Cardiac Cath Lab
Kathleen identified a life-threatening condition for a patient. The patient had a cardiac catheterization procedure on 5/17/21. Kathleen was making a post procedure phone call to the patient on 5/18/21 when the patient mentioned that he had a really bad headache, dizziness and lightheadedness that started about a 1/2 hour ago. The patient mentioned that the right side of his face was numb. She quickly told the patient that these were all signs of a stroke and that he needed to hang up and call 911 for an ambulance to get him to the hospital. The patient was seen in the ED and assessed. TPA was given w/ a door-to-needle time of 57 minutes. The patient's MRI showed a recent stroke. The patient did well during this admission and was discharged home. Kathleen's keen assessment of the patient's condition and calm, clear instructions to the patient made a difference in the life of this patient, as he was able to receive the clot buster, TPA. He had an improved stroke outcome with only mild right-sided gait abnormality. A huge thank you to Kathleen.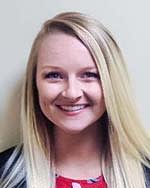 July 2021
Courteney Fancher, Emergency Department
One morning a nurse was caring for a very critical patient who required intubation and numerous high-risk IV drip medications to be started before being transferred to the University of Missouri Hospital. Meanwhile, Courteney was just finishing up her night shift in the emergency department. Seeing that her colleague could use an extra set of hands, she decided to stay and help instead of heading home.
Courteney was gracious enough to stay two additional hours to assist and ensure the patient was ready for their quick transfer. The other nurse said if Courteney had not been there to help, it is hard telling how long the patient transfer could have taken. "I cannot thank her enough for her quick and thorough help."
August 2021
Tiffani "Tiff" Shafer, ICU
Tiff was so kind and supportive during the most terrifying days of my life. My husband was deteriorating and had multiple organ failures and passed away from COVID on August 1st.
She and Tanya (the night nurse) both did an exceptionally professional and caring job, but it was more than just that with Tiff because I spent the most time with her. She always talked to me like a real person, not just another visitor to the ICU. She always explained what she was doing and why, helped me understand what was happening, answered all my questions, and our conversations never felt rushed. She was so patient and so kind. Her beautiful heart showed through and she was a light in the darkness for me. Her presence made the impossible much more bearable for me and my family. I will always cherish my memories of her care for my husband and me while he was in the ICU. I love you, Tiff, and wish you the very best with all your dreams and goals in this amazing life. You made a difference.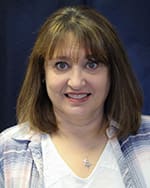 November 2021
Rebecca Mahon, Emergency Department
Rebecca is a great leader! She is always willing to lend a helping hand, and makes sure the Emergency Room runs smoothly and efficiently. She recently helped me with a patient who had a motorcycle accident. I had to get a lot of X-rays on this patient, and with his injuries those were going to be very difficult for the patient. Even though it was a busy night, Rebecca didn't hesitate to come in and give me a hand for the entire X-ray process. I appreciate Rebecca very much and believe she is a great asset to CRMC!
As always, Rebecca pulled through for us. Not only is she working extra shifts every week and trading shifts for co-workers, Rebecca stayed on the evening of Nov. 3 and continued to triage and place patients because the ER was inundated with critical patients. The ER was short staffed and overwhelmed, so she also helped clean rooms so we could get patients from the waiting area to rooms. Thanks Rebecca. We appreciate you.
A middle-aged male entered the ER with severe chest pain. His vital signs were good, but he didn't look comfortable. His tests were normal, and his pain improved with treatment, but Rebecca and I were still concerned. While awaiting additional test results, Rebecca requested an additional EKG because of changes she had noticed in the telemetry. The EKG demonstrated an acute heart attack. The patient was taken to the cath lab where he received three stents. Because of Rebecca's experience and intuition, she saved precious time that no doubt saved the patient's heart from additional damage. Kudos!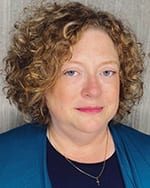 December 2021
Pam Cain, Telecommunications
A patient's cell phone had died. Her family was very upset because they lived in Kansas City and used the cell phone to stay in contact with their mother. During her break, Pam went to the gift shop and purchased a charger and had it delivered to the patient's room. The patient wanted everyone to know how much that small gesture meant to her and her family. She also complimented Pam on her friendliness and empathy.

Daisy Awards
The DAISY Award is an international recognition program that honors and celebrates the skillful, compassionate care nurses provide every day.
Nominate a nurse for the Daisy Award
Daisy Award recipients
November 2022
Aaron Shoemaker, RN
ICU
This letter is to respectfully recognize the unforgettable excellence, compassion and empathy demonstrated by Aaron Shoemaker during the passing of my father Ed Nachreiner last night. Aaron depicts every quality of human decency and helped our family through the toughest of transitions saying goodbye to my dad. His service to the medical field should never go unrecognized and I would like to commend him for all he did for our family and undoubtedly countless others. We will always remember Aaron as our rock in the toughest of times and the great care and commitment he delivered. Our utmost appreciation goes out to Aaron and all the staff at Capital Region medical center.
This is what makes life worth it.