Star Awards
This form is designed to give you an opportunity to recognize a staff member who has demonstrated exceptional service. If you observe exceptional service and would like to nominate an employee of Capital Region Medical Center please fill out the following form.
Nominate a staff member for the Star Award
Star Award recipients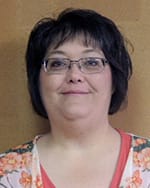 January 2022
Joy Crowley, Scheduling/Pre-cert
During the computer outage, many of us were working in the Quarterdeck building in Columbia. I received a call from my home clinic that a patient was inquiring about pre-op testing that was required for his upcoming surgery at MU.
Upon looking, the testing had been scheduled more than once and the patient had no-showed multiple appointments. I took this need to Joy who immediately recognized the patient's name and the urgent need for this testing and surgery.
She stated that she had been coordinating with MU on this patient for quite some time to get everything done for his surgery.
Joy immediately stopped what she was doing and began calling multiple departments to arrange for him to have his nuclear medicine test completed to avoid rescheduling his surgery again.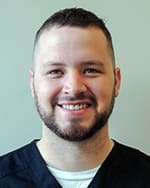 February 2022
Jordan Lange, Emergency Department
On 2/11/22, Jordan was diligent and watched the monitors while a couple of the other nurses were occupied settling a patient who had just arrived to the ED from inpatient rehab after having a rapid response called on him.
Jordan noticed that another nurse's patient had a sudden change in their cardiac rhythm and rate and then proceeded to check on this patient, finding that he was pulseless and not breathing. Jordan immediately started chest compressions and called a Code Blue. Despite the adverse outcome, Jordan's attention to detail made it possible for staff to immediately start resuscitative measures on this patient.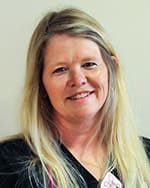 March 2022
Betty Berendzen, Cardiac Rehab
Betty, you allowed me to push myself harder than your staff wanted me to initially. You were carefully monitoring progress as I was wired to your monitor during my activities there. I also kept feeling stronger and stronger as the sessions progressed.
However, I hit a very rough patch personally between October 31st and opening day of deer season November 13, 2021. Somehow you sensed that and encouraged a private discussion. Just having someone to vent with got me past a point I truly was tempted to just give up.
This is where I find it difficult to find appropriate words conveying the full extent of the depth of my appreciation for what I pray you and your team helped me accomplish—full recovery of my heart's normal function. A heart that survived the so-called "WIDOW MAKER" type of attack.
The caring encouragement and emotional support from your entire team, but especially you as the latter's leader, tends to define you to me as an angel wrapped in mortal flesh.
April 2022
Lynne Williams, Obstetrics
Lynne was an amazing nurse for us during our long time on the labor and delivery floor. We are first-time parents and we appreciated how she took the time to sit down and talk us through everything. She made sure we were educated on everything going on, answered questions, and truly made us feel comfortable while we were going through labor.
Lynne was amazing in helping us progress further along in our delivery. I can honestly say if it wasn't for Lynne we would probably have had to have a C-section. Lynne looked up different positions to move us along and reassured us that she wasn't giving up hope.
We appreciate everything Lynne has done for us and it is nurses like her that make the labor and delivery process a little less scary. Thank you so much for all that you do! You are truly amazing and we valued all your wisdom. We wish you the best of luck and thank you again for helping bring our baby Julian into the world.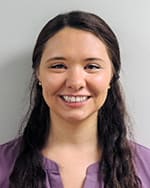 May 2022
Kelly Bisges, Inpatient Physical Therapy
Kelly was in the right place at the right time! There was a visitor making their way to their loved one's room when she started to stumble. Kelly quickly placed her arms under the patient's arms to keep her from falling, and eventually, she lowered her to the floor. A rapid response was then called. Kelly kept this visitor from sustaining a major injury or head trauma. Thank you Kelly for being attentive and responsive to patient care!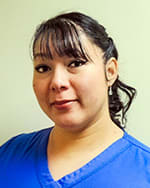 January 2021
Anna Crabtree, PCU
Anna floated to staff the ICU. The patient acuity was quite high and many patients were declining rapidly. One of the ICU nurses was assigned a two patient team. One of the patients was requiring a significant amount of time and the ICU nurse was unable to attend to the needs of the other patient. When the ICU nurse sought out Anna's help, Anna had already attended to the needs of the other patient without being asked. This type of anticipation of needs and initiative lead to excellent team work that gets a nurse through a tough day. Thank you Anna for being an excellent team player!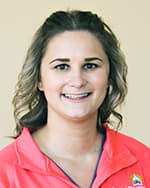 February 2021
Makayla Tallman, CRP-West Truman
Our clinic has been seeing an elderly gentleman that has been using an unsafe cane that he built himself due to financial hardship. Makayla took it upon herself to purchase this elderly man a new cane. He was beyond overjoyed with her kindness! He now has a functioning cane, which will decrease his chances of injury and help with his stability. Makayla went above and beyond to help supply the needs for her patient. Thank you for all you do!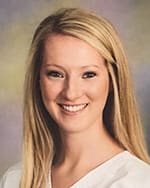 March 2021
Sloane Snodgrass, Intensive Care Unit
During the very difficult time of the passing of my mother-in-law on Mar 26th, Sloane showed exceptional compassion and professionalism with her care. In my experience, Sloane went out of her way to be sure that our family received the utmost of GENUINE compassion. It was not just her job, but it came from her heart and I want to be certain that she receives the proper recognition for her actions. THANKS AGAIN SLOANE we really appreciate your effort.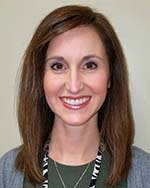 April 2021
Carolyn Heidbrink, OP/Physical Therapy
On 4/16, Carolyn was working with a patient with Parkinson's Disease, of whom has a very complex medical history. This patient had been attending physical therapy for the past month. Upon his arrival to therapy with his wife, they reported he had some recent falls, leg weakness, and a report of just "feeling fair". During his therapy session, Carolyn had the patient sit and rest after some exercises, when she noticed he had an abnormal posterior loss of balance, along with a report of headache, confusion, and then later nausea. Carolyn quickly notified a nearby therapist and supervisor, myself, to assist. We then notified Betty Berendzen, Cardiac Rehab Supervisor, to assist. She came to assist with further questions, vitals assessment and after speaking with his wife, the decision was made to call EMS. Carolyn called EMS, relayed vital information, and EMS was able to get to the patient very quickly. She also notified the patient's primary physician and called the hospital ER to notify them of his soon arrival.
May 2021
Jessica Ponder, Primary Care Clinic
Jessica is a PSR at Primary Care Clinic. She saw a man at the nearby bus stop who she recognized as a patient. He was on the curb and trying to stand but was unable. A co-worker saw her stop her vehicle, get out, help the man up and assist him to the bus. This is a wonderful example of the excellent care and attention she gives to our patients.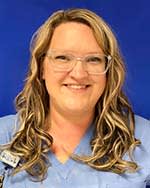 June 2021
Kathleen Ochs, Cardiac Cath Lab
Kathleen identified a life-threatening condition for a patient. The patient had a cardiac catheterization procedure on 5/17/21. Kathleen was making a post procedure phone call to the patient on 5/18/21 when the patient mentioned that he had a really bad headache, dizziness and lightheadedness that started about a 1/2 hour ago. The patient mentioned that the right side of his face was numb. She quickly told the patient that these were all signs of a stroke and that he needed to hang up and call 911 for an ambulance to get him to the hospital. The patient was seen in the ED and assessed. TPA was given w/ a door-to-needle time of 57 minutes. The patient's MRI showed a recent stroke. The patient did well during this admission and was discharged home. Kathleen's keen assessment of the patient's condition and calm, clear instructions to the patient made a difference in the life of this patient, as he was able to receive the clot buster, TPA. He had an improved stroke outcome with only mild right-sided gait abnormality. A huge thank you to Kathleen.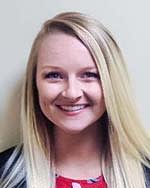 July 2021
Courteney Fancher, Emergency Department
One morning a nurse was caring for a very critical patient who required intubation and numerous high-risk IV drip medications to be started before being transferred to the University of Missouri Hospital. Meanwhile, Courteney was just finishing up her night shift in the emergency department. Seeing that her colleague could use an extra set of hands, she decided to stay and help instead of heading home.
Courteney was gracious enough to stay two additional hours to assist and ensure the patient was ready for their quick transfer. The other nurse said if Courteney had not been there to help, it is hard telling how long the patient transfer could have taken. "I cannot thank her enough for her quick and thorough help."
August 2021
Tiffani "Tiff" Shafer, ICU
Tiff was so kind and supportive during the most terrifying days of my life. My husband was deteriorating and had multiple organ failures and passed away from COVID on August 1st.
She and Tanya (the night nurse) both did an exceptionally professional and caring job, but it was more than just that with Tiff because I spent the most time with her. She always talked to me like a real person, not just another visitor to the ICU. She always explained what she was doing and why, helped me understand what was happening, answered all my questions, and our conversations never felt rushed. She was so patient and so kind. Her beautiful heart showed through and she was a light in the darkness for me. Her presence made the impossible much more bearable for me and my family. I will always cherish my memories of her care for my husband and me while he was in the ICU. I love you, Tiff, and wish you the very best with all your dreams and goals in this amazing life. You made a difference.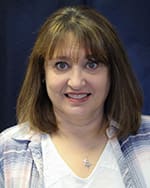 November 2021
Rebecca Mahon, Emergency Department
Rebecca is a great leader! She is always willing to lend a helping hand, and makes sure the Emergency Room runs smoothly and efficiently. She recently helped me with a patient who had a motorcycle accident. I had to get a lot of X-rays on this patient, and with his injuries those were going to be very difficult for the patient. Even though it was a busy night, Rebecca didn't hesitate to come in and give me a hand for the entire X-ray process. I appreciate Rebecca very much and believe she is a great asset to CRMC!
As always, Rebecca pulled through for us. Not only is she working extra shifts every week and trading shifts for co-workers, Rebecca stayed on the evening of Nov. 3 and continued to triage and place patients because the ER was inundated with critical patients. The ER was short staffed and overwhelmed, so she also helped clean rooms so we could get patients from the waiting area to rooms. Thanks Rebecca. We appreciate you.
A middle-aged male entered the ER with severe chest pain. His vital signs were good, but he didn't look comfortable. His tests were normal, and his pain improved with treatment, but Rebecca and I were still concerned. While awaiting additional test results, Rebecca requested an additional EKG because of changes she had noticed in the telemetry. The EKG demonstrated an acute heart attack. The patient was taken to the cath lab where he received three stents. Because of Rebecca's experience and intuition, she saved precious time that no doubt saved the patient's heart from additional damage. Kudos!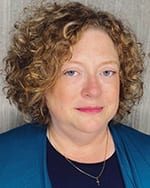 December 2021
Pam Cain, Telecommunications
A patient's cell phone had died. Her family was very upset because they lived in Kansas City and used the cell phone to stay in contact with their mother. During her break, Pam went to the gift shop and purchased a charger and had it delivered to the patient's room. The patient wanted everyone to know how much that small gesture meant to her and her family. She also complimented Pam on her friendliness and empathy.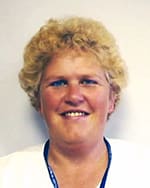 January 2020
Chris Rademann, Scheduler
Chris came into the office on Christmas day, leaving her family celebration just to check her voicemails regarding pre-certification for a patient who desperately needed surgery. She worked diligently over the holiday break to ensure that the patient could have their surgery bright and early the day after Christmas. She went above and beyond, and selflessly worked to make sure our patient had the best care and that they wouldn't have to worry about insurance coverage while they recovered. Thank you, Chris for being the best example of our Better. Every day mentality here at CRMC.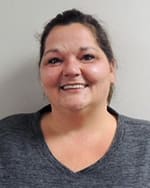 February 2020
Janlenna Masterson, Progressive Care Unit
During the first few nights of my father's admission to the hospital, he was in so much discomfort that he was unable to hold his body still, much less sleep. Janlenna went FAR BEYOND her job description in providing personal and compassionate care. During the night, Janlenna would sit beside my father's bed while he was in discomfort and just rub his arm to help calm his body movements. She would do this the entire night while also typing in notes on her laptop. Later in the week, she was working in a different area of the hospital and went out of her way to stop by his room and see how he was doing. What an amazing person!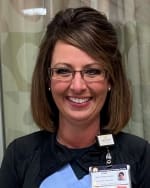 March 2020
Tina Coffelt, Pre-Op
I did not want to be at the hospital, nor was I at all thrilled to be having a heart cath. Tina introduced herself to me and from that moment on she made me feel at ease and comfortable. She did and amazing job with my IV and we just chatted like old friends. She was so attentive to my bad attitude (about my procedure) that in all honesty, when they took me back for the test, I was relaxed and no longer worried. I hope I never have to go through this again, but if I do, I would request to have Tina. Thank you, Tina - there should be more like you!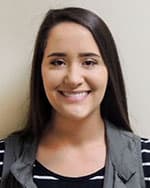 April 2020
Macey Imler, Progressive Care Unit
On April 4th, in the middle of the COVID-19 outbreak, Macey was working on 3 South caring for patients. One of her patients was very sick and going to pass away, but was unable to have family present during this difficult time. Macey made contact with the family and made sure that they could all speak with the patient on the phone and say their 'good-byes'. As the patient began to worsen, Macey sat holding this patient's hand, providing her comfort as she passed away. Macey is a star and went above and beyond during this difficult time to humbly provide comfort and care. KUDOS to Macey!

May 2020
Kristina Golden, Progressive Care Unit
Kristina Golden is a gifted nurse who cares for her patients with excellence, not only in skill, but also with great compassion and a beautiful spirit. She truly cares about what her patients and their families are facing. She also values the spiritual needs of her patients and their families, and she is always right on target when she asks the Chaplain to stop by. The Chaplain knows if Kristina calls, spiritual care is not a "maybe" or a "question"; it is a need and extremely important. She called for the Chaplain recently for a young patient who was nearing death. The patient's family was at bedside and had not anticipated the rapid decline they were witnessing. With tears welling in her eyes, she joined the family as the Chaplain prayed. No words could fully describe the tenderness of those moments she shared with the patient and her family. Her tears said it all. Kristina knows that being an excellent nurse requires more than excellent skills. It requires heart. Thank you, Kristina, for the depth of your care and the fullness of your heart as you serve with excellence. You are a STAR!

June 2020
Jessica Gilmore, Speech Therapy
Jessica Gilmore is an exceptional therapist and is always willing to assist therapists and patients! She is extremely knowledgeable in therapeutic interventions. She was recently working with a stroke patient when she observed some concerning neurological changes and head twitches the patient was demonstrating that she had never noted before. She began to ask questions to assess if the patient was experiencing any additional difficulties. The patient reported experiencing increased headaches with increased severity. She gained verbal consent from the patient to contact the spouse to report her concerns. She also asked a nurse from Corporate and Community Health to assess the patient. Both Jessica and the nurse agreed the patient should go to the ER. Jessica communicated this to the spouse and the spouse agreed. Jessica remained after hours at the Healthplex to ensure the patient was transported to the ER. The next day she promptly contacted the patient as well as the patient's referring physician to follow up with the patient's status.

July 2020
Cynthia Safford, Emergency Department
A patient arrived by ambulance with chest pain. The original EKG did not show signs of a heart attack. As the patient was here for workup and evaluation, Cynthia, our unit clerk, noticed a rhythm change on the monitor. She obtained an EKG and gave it to the physician. It was determined that the patient was having a heart attack. The patient was taken to cath lab for intervention and treatment. Cynthia saved his life!
August 2020
Cassie Stegeman, ICU
ICU had a COVID positive patient who was not doing well. The patient had been in a nursing home for months and her family had not been able to visit her. Two of her sons were able to visit her in the ICU, but due to COVID visitor restrictions, they could not be in her room. Cassie arranged FaceTime visits with the patient's other children so that they could say their goodbyes. She also helped the sons FaceTime with her from the other side of the glass so that they could speak with their mother more clearly. The patient was Catholic, and while we could not get a priest in for last rites, Cassie prayed with the patient and put hymns on in her room. She asked that the hospital chaplain call into her room to pray, and placed the call on speakerphone for the family to participate outside the room. Cassie stayed with this patient for hours, in full PPE, to make sure the patient was not alone. She stayed with the patient until she passed and offered great comfort to the mourning family. Her care and compassion were incredibly touching to watch.
September 2020
Courtney Pfahl, Education
Courtney facilitated a family visit for a husband and wife both admitted to the hospital but unable to see one another due to visiting policy in the ICU. The wife was critical and may not have made it through this admission. The husband was being discharged. They were married for 55 years and unable to see one another. Courtney ensured that all precautions were followed and facilitated this visit that could have been their last. With COVID, families, especially the elderly, have suffered from social isolation. This is just another example of why Courtney is amazing and takes care of the whole patient.
October 2020
Brandi Schwab, ICU
Brandi was the final nurse to care for Keith at CRMC. I'm certain she was fully aware he was nearing the end of life due to COVID-19 when her shift started. Once we decided, as a family, to initiate comfort measures only, we knew his time was short. When we talked to Brandi about this, she explained the process in detail, answering all our questions. She also assured us she would stay with him the entire time. This was especially comforting since we, of course, could not be there to hold his hand. Once it was over, she called back to give us a report & reassure us that she was with him, told him his family loved him, & that he passed peacefully. The emotion in her voice over this was undeniable. I don't envy her dual role of a nurse, as well as a "stand-in family", but she did both gracefully. During this time of increased stress on all healthcare workers, Brandi showed compassion & care that will never be forgotten.
November 2020
Rhonda Irey, PCU
Rhonda has been a savior in many different circumstances. I know these times are hard and we are all exhausted with the difficult situations that are occurring. I have watched, on multiple accounts, our floor being short-handed. This has become the new reality lately and it has been extremely stressful. In multiple cases, Rhonda has been charge of our 29-bed unit, which is almost always full, and has still gone above and beyond to help everyone on the floor. I have watched her take an entire team on top of being in charge when our fellow co-works have fallen ill. I have watched her drop everything she was doing when someone has an "uneasy" feeling about a patient, just to make sure the staff member was comfortable. I have watched her volunteer to float to the COVID unit to make sure our higher-risk staff are safe. I have also watched Rhonda hold the hand of a dying patient while their family couldn't be there and remained with them physically, emotionally, and spiritually throughout their dying process. Rhonda is a huge team player but is also a team leader. These times are hard for the entire hospital, but somehow she still makes the team feel like it's all going to be okay. I can't tell you how many times we have heard, "we will get through it." I know everyone benefits from this positivity when it feels like the world is crashing down, and it makes us want to be better. Better. Every day. I want to thank Rhonda for going above and beyond for our patients and all of her co-workers. I don't think you hear enough how awesome and what a great benefit to this organization that you are. We appreciate everything you do. You are a STAR.
December 2020
Lea Pankratz, ICU
I witnessed compassion and humanity at its finest. A patient was hospitalized in the ICU with COVID-19 and other complicating issues. Despite our best efforts, the patient's condition continued to decline precipitously. After discussing the case with a specialist, colleagues and the family it was decided to modify our strategy to comfort measures. After implementing comfort measures, nurse Lea sat at the patient's side and rubbed his shoulder, rubbed his head and talked to him until he died 30 minutes later. She never left his side nor averted her attention from him. Come to find out she does this with every patient placed on comfort measures. When asked why she provides that level of comfort, she simply says, "because that I is how I would want to be treated." I was further impressed to find out that she does not seek accolades nor boast/brag about what she does. I just happened to be in the right place at the right time to witness this inspiring event. If I were ever a patient or loved one of a patient in that type of situation, I pray that she would be my nurse. Her continued and consistent selfless acts are a credit to the nursing profession and CRMC. She deserves recognition and commendation for a job well done.
January 2019
Tammy Massman, LCSW, Case Management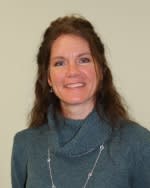 I'm a patient at Goldschmidt Cancer Center and I've had two major surgeries where they removed my voice box and tongue and had a trach put in. I can only eat from a feeding tube and have prostate cancer. I was in a dark place! I had to have radiation treatments every day for over a month and also had appointments at MU every now and then. My car broke down so I had to find a way to and from my appointments. I heard about a medical transportation company, but had to call them every time to schedule rides and often had to wait long hours for a ride home. It caused me overwhelming stress! Then, I was told about Tammy Massman, the social worker at Goldschmidt. Contacting her turned out to be the best decision I've ever made. I told her about my problems and from that point on, she just took over. Tammy was a beacon of light for me. She arranged all of my rides and worked with the radiation team so that my treatments and appointments with Dr. Schwartz were seamless. She even did the same with my appointments at MU. Tammy also helped me in understanding my bills and ended up saving me hundreds of dollars! Thank you, Tammy, for going above and beyond!
February 2019
Suzy Crowley, Rehab Nursing Supervisor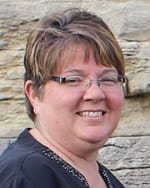 I had the misfortune of locking my keys in my car while it was still running. It was a very cold, snowy day. Suzy ended up being my saving grace as I was having trouble getting roadside assistance to help me since my purse and glasses were locked in the car. Suzy was able to read the VIN on my windshield and offered a credit card number so I could get some help! She kept me warm in her car while we waited. She truly is a leader in making sure her team members are taken care of before she leaves! Thank you!
March 2019
Charlie Jones, Capital Care Pharmacy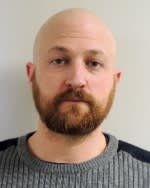 Last week one of the volunteers working in the coffee shop suddenly became sick to her stomach. Charlie saw her distress and checked on her. Over the volunteer's objections, he insisted that she go to the Emergency Department. The ED diagnosed her with a heart attack. She had cardiac cath the next day. If Charlie hadn't stopped to check on her, she would have gone home, and the outcome would have been much, much worse. Charlie went above and beyond to check on her, saw that something was wrong and acted quickly. I'm sure her family would love to thank him too!
April 2019
Kym Brunnert, Goldschmidt Cancer Center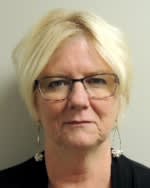 - Making sure employees get to participate in fun employee engagement activities, even when they are busy caring for patients, by taking meal orders and delivering them to co-workers. She has done this on multiple occasions when a food vendor was arranged to be present, but staff was unable to take the time to leave their work stations.
- Cleaning up a large spill in the stairway and staying until the area was safe from potential falls.
- Staying past regular hours to acquire the necessary pre-certification for urgent radiology orders so that the patients can be cared for.
Kym is always willing to go the extra mile. She is so dedicated to others. She will always help anyone and follow through to completion, smiling and laughing through it all.
May 2019
Cole Darnel, Outpatient Physical Therapy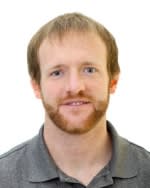 Once again, Cole Darnel has gone above and beyond for one of his patients. His patient was currently using a four-wheeled walker to ambulate, which had become unsafe for her. Cole worked tirelessly to call her physician and get an order for a new walker. He then contacted several companies to obtain a new walker for the patient and complete all of the necessary paperwork for insurance. He helped the patient every step of the way until she received her new walker. The patient's safety and quality of life will now be greatly improved because of Cole's efforts on her behalf.
June 2019
Debbie Ousley, Infusion

Debbie is an amazing coworker and nurse. She goes above and beyond to help not only her fellow nurses but her patients as well. Just one example of this: A patient was embarrassed by the two drains he had in his liver. He would hide them bundled up in his shirt as he walked because he didn't want anyone to see them. Debbie took a cut off leg of a pair of blue jeans and made him a little bag to put them in with a Velcro handle so he can hook it to his belt loop. It blended in with his jeans and allowed him to keep his hands free. The patient was so thankful. Debbie does things like this all the time for her patients. She is truly an inspiration to us all.
July 2019
Courtney Barker, Pharmacy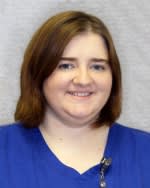 Courtney recently transferred from the switchboard to the pharmacy department, and had been in the Pharmacy for less than three weeks when the tornado struck Jefferson City.
On the evening of the storm, Courtney was at home with her family. Around midnight, after she heard the second tornado siren, Courtney became concerned that the switchboard may need help. She tried calling the hospital to check on the staff, but wasn't able to reach anyone. Without hesitation, she jumped in her car and made her way to the hospital to check on the switchboard crew. She traveled as far as Jefferson City High School, but road blocks were already in place. Courtney didn't let that stop her. She parked her car and walked the rest of the way to the hospital!
When she arrived at the switchboard, the team was fielding an extremely high volume of calls and trying to hand out radios to the necessary employees. Courtney handed out the radios and then signed on to a work station and started taking calls. Without her help, there would have been much more congestion with the calls in the switchboard. It would have been very difficult to make or receive calls. Courtney provided invaluable assistance during a critical time of disaster, when she was neither called upon nor had a reporting responsibility to that department.
The switchboard was very grateful for her help and concern! Pharmacy is proud to have a team member with such great integrity & servant heart.
August 2019
Diane Decker, Capital Region Physicians - Owensville

A patient called for a same-day appointment and Diane noted that she had slurred speech. An appointment was given to the patient but after ending the phone call Diane contacted the patient's daughter about the situation. The daughter checked on her mother, 911 was contacted and she was transported to the emergency department at CRMC via ambulance. It was determined the patient had suffered a stroke and was given the clot busting treatment in the emergency room. When the patient followed up in the clinic setting several days later, she said Diane saved her life.
September 2019
Sally Moore, Business Development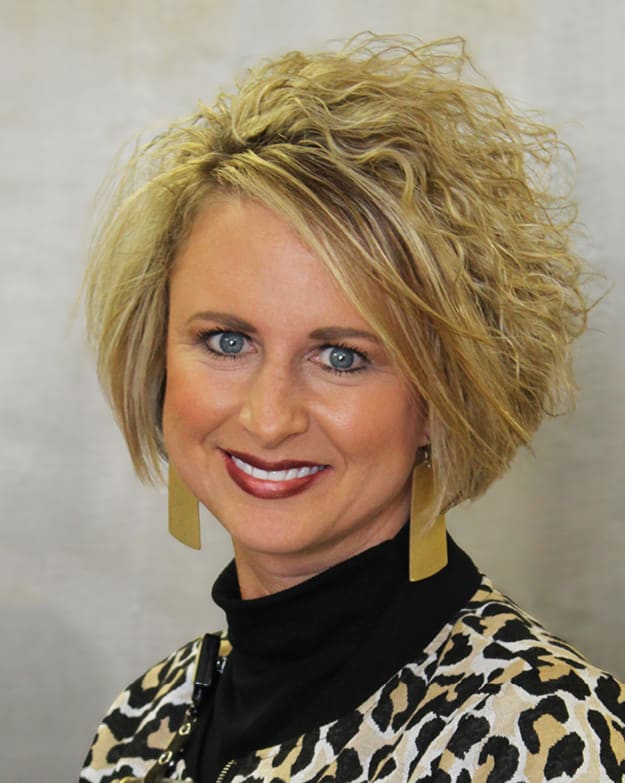 A patient on the Med/Surg unit had a bilateral mastectomy and was given a lymphedema wrap order. The patient was very anxious about having the wrap placed promptly. The lymphedema specialist was not working that day and after multiple calls, a specialist could not be found. A physical therapy staff member suggested that we call Sally Moore. Sally had experience working with Lymphedema patients and had the needed certification. We called Sally, and she did not hesitate to say yes. She was originally leaving the hospital early to spend time with her children. She put her family on hold and went to patient's room to help. The patient informed her that she has a sleeve and a glove at home and had sent her husband to get the supplies. Sally returned to the floor later and helped the patient put the wrap and the glove on properly. We really appreciate her putting this patient first. Thank you Sally!
October 2019
Lynne White, Inpatient Occupational Therapy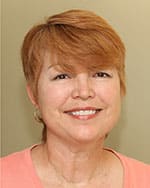 One day, when leaving work, Lynne noticed a young mother walking along the parking lot, struggling to manage her two-year-old son and carry an infant carrier. It was a hot, ninety degree day and to top it off, the toddler was crying. Instinctively, Lynne offered the young lady a ride to her home. Lynne helped carry the toddler to the car while the mother managed the infant carrier. The mother was very grateful for the ride and told Lynne that she had just come from the doctor's office as her baby had a double ear infection.
Lynne is very deserving of this award as she demonstrated CRMC's mission, vision and values in her care of this young mother and her children. Thank you, Lynne, for being awesome!
November 2019
Raquel Ferro, Inpatient Rehabilitation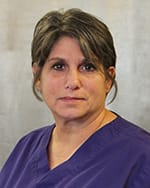 Raquel goes way above and beyond her job description by doing extraordinary things for her patients. For example, a rehab patient's granddaughter was getting married but the patient was going to have to miss the wedding. So, Raquel got approval to go along with the patient and his wife to the wedding. The patient was able to be present in the family pictures and the bride was thrilled!
Another example is when Raquel found out a rehab patient was craving a McDonald's double cheeseburger and a Mountain Dew, she brought the burger and drink to the patient after work. Thank you Raquel for all that you do!
December 2019
Artina Kaver - Admissions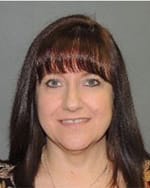 I've been a patient at CRMC for many years and I am way too late in turning this employee in for a star. [Artina] is always very efficient, knows her job well and does it quickly, with the best, biggest smile, while being so kind and courteous as well. I mentioned to her one day about not being able to find an empty parking space, and she gave me the suggestion of where else I might try next time. She was so nice, she listened, and I feel she understood her patient's dilemma and followed up with a possible solution. I am extremely grateful for your employee, Artina. She is a high caliber employee and a special person to all of us who come here. She is a true star and bright light at CRMC and deserves to be recognized!